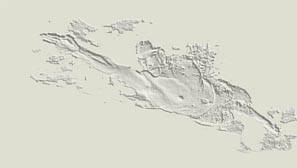 "The whole is greater than the sum of its parts."
About WE Fitness
WE Fitness integrates evidence-based, internationally benchmarked fitness practices with the latest technology, while providing the highest quality fitness holistic programs which are result oriented.
At WE fitness you have the liberty to choose a particular activity you want to perform or a combinations of activities for a particular period from Aqua fitness workouts, Gym, WE group classes, Swimming, Learn to Swim, Personal Training etc.
What makes WE Fitness so special compared to any other club in town, is that it complements every individual and family lifestyle, offering space, an unrivalled selection of facilities and services and style.
Whatever you want from a club, somewhere to exercise or swim, enjoy the high intensity aqua aerobics, perform functional high intensity training, exercise and dance to the aerobic or Zumba tunes, flex, balance and relax your mind and body with Yoga, Suspend and train, Swing the kettle bell, balance on the BOSU, Workout in open air (Tyre Flips, cycling, Sand bag or sand can workouts) a place to spend time with your family and become healthier and fitter.
WE Fitness fits the bill perfectly. And by having everything in one place, it's so much easier to juggle hectic personal and professional lives.
WE Fitness Combines first-class gym facility with state of the art equipment's and attentive, personalized service provided by some of the best certified and experienced fitness trainers in the industry , having a scientific approach to training.
WE Fitness presents an array of offerings and amenities designed to satisfy the most discerning of fitness enthusiasts.
We fitness is one of the finest fitness centres in Bangalore if not the whole of India.
"Being Fuctional is key"
The Gym
WE Fitness boasts of state of the art Cardio Vascular and Resistance training equipments, Suspension training zone and lot of space for stretching ,floor exercise and free weights. But more than the equipment's and space it believes that fitness trainers are the key to change someone's health and fitness for better. Therefore WE fitness has pieced together a team of highly skilled experienced and certified fitness experts who deliver the care specifically designed for the needs of fitness enthusiasts and novice alike.
WE Fitness provides Personal Training facility by experienced and certified trainers.
WE Fitness integrates evidence-based, internationally benchmarked fitness practices with the latest technology, while providing the highest quality fitness programs which are result oriented.
WE Fitness provides service from novice to advanced ,young to old, and from a healing patients to athletes, hence bridging the entire continuum of fitness.
Its unique evidence based approach is known to provide results in various spheres of fitness like
Cardio respiratory endurance
Strength
Power
Muscular Endurance
Hypertrophy
Fat Loss
Flexibility
Health and
Sports Conditioning, etc.
"The power of one, is formidable, but the power of many working together is better."
WE Group Classes
WE Group classes are done in Indoor and Outdoor
WE Fitness brings together some of the best group exercise routines from some of the best certified and experienced trainers. Group exercises are fun because of the social element involved. Doing almost anything with others is more fun than doing it alone. What better way to tighten your team unity than a tough group session together.
WE Fitness has an entire floor dedicated to group fitness. And these include
Zumba
Yoga
Suspension Training
Circuit
Kettlebell
Kick ,Punch & Crunch
Tyre Workouts
Body weight training
Boot camp
Chair Workouts
Box workouts
Battle Ropes workouts
HIIT
Different forms of Dances
Tabata
Aerobics, etc.
"The excellence of every art is its intensity"
Functional Training
Functional training uses movements that we perform in everyday life. Instead of basing the workouts around isolated (single joint) exercises performed sitting down on machines, functional training uses a balance of movements that simultaneously tax multiple muscle groups with few exercises and equipment's to move the body with the greatest intensity possible
Functional Training involves five basic movement pattern
Push
Pull
Twist
Squat
Lunge
The functional training arena at WE Fitness is filled with functional training setup which make use of the following
High Intensity Interval Training exercises
Olympic Lifting
Plyometrics
Powerlifting
Gymnastics
Calisthenics
Strongman Exercises
Ladder Climb
Rope Climb
Functional training, if performed correctly, will lead to better joint mobility and stability, as well as more efficient motor patterns. Improving these factors decreases the potential for an injury sustained during an athletic endeavour and improves the performance in a sport.
"Nothing is softer or more flexible than water, yet nothing can resist it."
Aqua Fitness Workouts
The Best part is you can do aqua fitness workouts without knowing swimming.
WE Fitness sports a state of the art heated pool. It is ozone, which kills bacteria and maintains hygiene of the pool ,because it is indoor there will be no tan.
Aqua fitness workouts is a quick and easy way to improve fitness, mobility, flexibility and conditioning. It is an excellent cardiovascular and muscle toning workout using the water's resistance. Great for all fitness levels and ages. It is a great exercise for individuals with joint pain. It has the least stress on joints compared to any other activity, hence its proven efficacy.
Major Benefits of Aqua Fitness Workouts:
Low impact on joints
Improves Muscular Endurance
Improves Core strength and endurance
Decreased muscle soreness
Burns enormous amount of calories
Relaxing
Fun and enjoyable
WE Fitness has some of the best Aqua Fitness Workouts certified trainers, who make the aqua routine a fun filled experience. It has some of the best physio therapists or call them 'hydro therapists' who help in musculoskeletal rehabilitation of injured clients in the pool.
There are Exclusive ladies batches also and You can come for Weekdays and Weekend classes on per session basis.
"Learn to swim and once you have learned - swim"
Learn to Swim
WE Fitness also provides a unique opportunity for children and adults to learn swimming from some of the best certified and experienced trainers. You can learn swimming or correct your stroke either in group , Small group or one to one through out the year in a heated and indoor pool from experienced and certified trainers.
WE fitness is associated with 3B Swim School for providing good swimming training.
For Adults we have
Combined batches
Exclusive Ladies Batches
One to one classes
Family swim training
Levels offered
Level 1 " Learn to Swim " (Water confidence & Basic Swimming )
Level 2 " Intermediate " (Breathing technique and distance swimming (Endurance)
Level 3 " Stroke Correction "
For Kids above four years we have
Group Classes
One to one Classes
Levels offered
Level 1 " Learn to Swim " (Water confidence & Basic Swimming )
Level 2 " Intermediate " ( Endurance )
Level 3 " Stroke Correction "
We also have Toddlers Swimming for Kids of age group from 6 Months to 48 Months.
The admission are limited and it goes on first come first serve basis.
"You are only one swim away from a good mood"
Swimming
Swimming makes a fantastic addition to any fitness program – a regular swimming program can increase muscular and aerobic endurance, and provide an excellent cross-training alternative without the impact that most other exercise choices have. To get the most from your swimming however, there is more to it than just swimming length after length with the same stroke. The addition of swimming drills and an improvement in technique will vastly improve the effectiveness of the swimming session.
So for swimmers, triathletes, or those simply wanting to improve their fitness, having a session with a professional swim coach will take the results to a new level.
"Anyone's life truly lived consist of work, sunshine, exercise, plenty of fresh air and a happy contented spirit"
Open air Activity
WE fitness has a open air area of 3000 Sq feet where , group classes and athletic training such as tyre, hammer work ,cycling and bare foot work etc are performed.
"WE shall win only by working together"
Personal Training
Personal Training is all about taking you from where you are, to where you want to be.
We Fitness has a large fitness team with some of the best and most experienced Personal Trainers in Bangalore. All have 'been around the block' (in the fitness sense!), and have different areas of expertise – whether your goal is life style change , fat loss, muscle gain, postural improvement, nutritional tips, training for a sport or event - we have a trainer who can help.
Our PT's are regularly sent on workshops, seminars, and conventions to further their training, to ensure they are using the latest scientific techniques and ideas to bring about real results, in a safe , effective and fun way.
This truly is the next phase in the evolution of managing the return to peak performance or achieve that long pending goal!
"Education is the power to think clearly, and it is ceaseless"
Academy and workshops
WE Fitness realises the power of knowledge and continues education to make a difference in fitness training.
WE fitness hosts different kind of fitness related workshops for its trainers and all of fitness community.
WE Fitness is proud to associate with Primal Academy for Sports Science (PASS) the academic wing of Primal Patterns. Together WE will provide a host of Career Courses and CEU Courses in the fields of Personal Training, Strength & Conditioning, Physiotherapy and Specific Coaching for several International Certifications.
Our Location
Reach us for any queries
Contact Address
WE ( Fitness, Health and Wellness Center)
No:1, 18th Cross, 23rd Main,
5th Phase J P Nagar, Bangalore 560078.
Call us : 96631 32299, 73491 68168
Mail us : wefitnessblr@gmail.com
"Exclusive Ladies Batches"
There are exclusive ladies batches for WE Aqua Fitness , WE Group Class and Learn to Swim . Please call us for details.




"Happening at WE"
"Wall Climbing"
WE Fitness is the only fitness centre in India to have Climbing Wall and Bouldering Wall in one place. The Climbing Wall and Bouldering Wall can accommodate climbers from beginners to the most advanced.
Wall climbing adds a new dimension to your workout regime. It's an alternative to a conventional exercise routine. It lets you try something adventurous or it could just be done for fun.
The benefits of wall climbing include
Physical - Grip strength, flexibility, balance, Strength, Cardio etc.
Technical - Positions and movement patterns
Mental - Memory, focus, motivation etc.
"Themed Birthday Parties, Team Building Activities and Kitty Parties"
WE Fitness has organised Themed birthday parties, Team building Activities and Kitty parties for different groups which include Wall Climbing, Bouldering wall, Pool activity, Outdoor Fitness Activity, Bollywood Dance, Zumba, Fitness games, etc.
WE Fitness Provides space for team meetings with a projector and a place to have food. The whole event can be customised on the requirement of the group and the purpose of the meet.